Cabernet Sauvigon vs. Cabernet Franc
Bonjour! In honor of newest release, Simple Pleasures Cabernet Franc, we're diving into the difference between two iconic varietals: Cab Franc and Cab Sauv. Allons!
---
Weeelll, if you don't know the difference between these Bordeaux baddies, you're definitely not alone. And truthfully, they aren't actually THAT different, genetically speaking anyway. Turns out: Cab Franc is actually the "parent" to Cabernet Sauvignon.
You see, when a Cabernet Franc grape and a Sauvignon Blanc grape love each other very much, they create a Cab Sauv baby. But for reals, that is kinda what happened back in the day in Bordeaux. It's true Sauv Blanc leaves do look a lot like the leaves growing on Cab Sauv vines. But who would have ever guessed that a white grape could parent such a world class red wine?! 
Graphic Credit: Wine Folly
Our winemaker Alaina likes to describes the flavor profile of Cab Franc as "a little more nuanced and feminine" with a more elegant tannin and slightly higher acidity. Cab Franc is also able to thrive in inclement weather conditions, as compared to her offspring Cab Sauv.
Since we're chatting about lineage, let's just run with a Game of Thrones analogy for a sec. (Because why not?)
So, in this particular game of clones (see what we did there 😉) Cabernet Franc is Queen Cersei, which would obviously make Cabernet Sauvignon King Joffrey. So, even though J thinks he's a big deal, C has been around a lot longer. She's seen some sh*t and can survive under WAY harsher conditions.
In Bordeaux, Cab Franc is sometimes planted as a kind of insurance policy just in case the season turns cold and Cab Sauv can't hack it to fully ripen before harvest. Turns out, Cab Franc is there for you when you need her most.
(And yes, that does make Sauv Blanc...Jamie)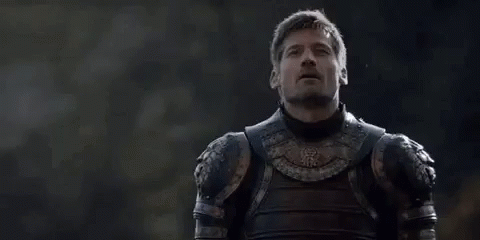 Can I be Franc?
Cabernet Franc is typically a medium-bodied red wine, with savory, bell pepper-like flavors. Typically super food-friendly because of its elevated acidity and mouth watering aroma. It's actually an ideal companion to any simply pleasurable meal.
Tasty with: tomato-based dishes, vinegar-based BBQ sauces, and rich veggies like black beluga lentils. 
*PRO-TIP:  Pair Cabernet Franc with a dish that requires handfuls of real herbs - you will not regret it.
The King Is Red!
Cab is actually the world's most planted red wine grape and is celebrated the world over for its bold tannin, rich flavors, and age-ability. (Let's be honest, Joffrey is none of those – so we'll end the Game of Thrones reference here.)
That being said, some Cab Sauv wines are sumptuous and fruity, others are savory and smoky. It really comes down to where the grapes were grown and, of course, the influence of the winemaker.
Tasty with: grilled red meat, daring peppery sauces, and pretty much any dish featuring a lot of bold flavors.
Lean, green, pyrazine
You made it this far, so we figured you'd want to dork out with your cork out a little more. Here goes nothing:
Cab Sauv and Cab Franc are actually related to a bunch of other grapes that come from France. Grapes that people generally refer to as "the Bordeaux varieties." They include Merlot, Malbec, Carménère, and Sauvignon Blanc. 
One of the intriguing similarities these "Bordeaux" varieties have in common is the presence of methoxypyrazine. Sounds like a crazy ingredient on the back of a shampoo bottle, but it's actually just the science-y name for the same aromatic compound that's also found in green bell peppers.